Already 5,022 Downloads
Done is done - FileWing Shredder irretrievably deletes files.
Securely and irretrievably deletes files
Secure data destruction guaranteed!
Even more possibilities with the Pro version
10.00 €
Version: 5 (v. 5.5.14)
---
Windows 10, Windows 8.1, Windows 8, Windows 7
---
Immediate use after purchase
Free Support
Made in Germany
Overview of all functions
Securely and irretrievably deletes files
FileWing Shredder uses various alogrithms to securely delete files.
Ready for Windows 10
This program has already been optimized for Windows 10.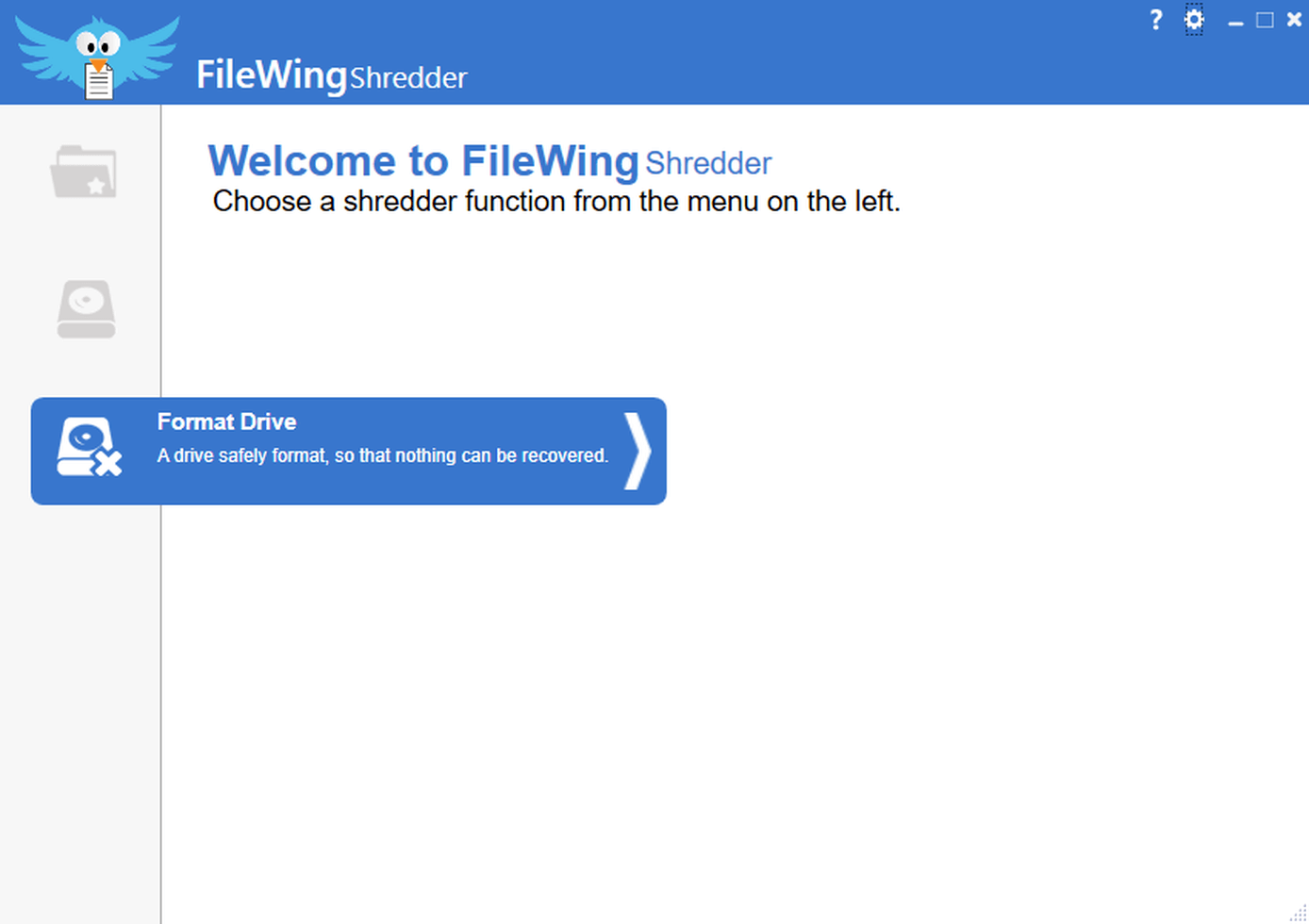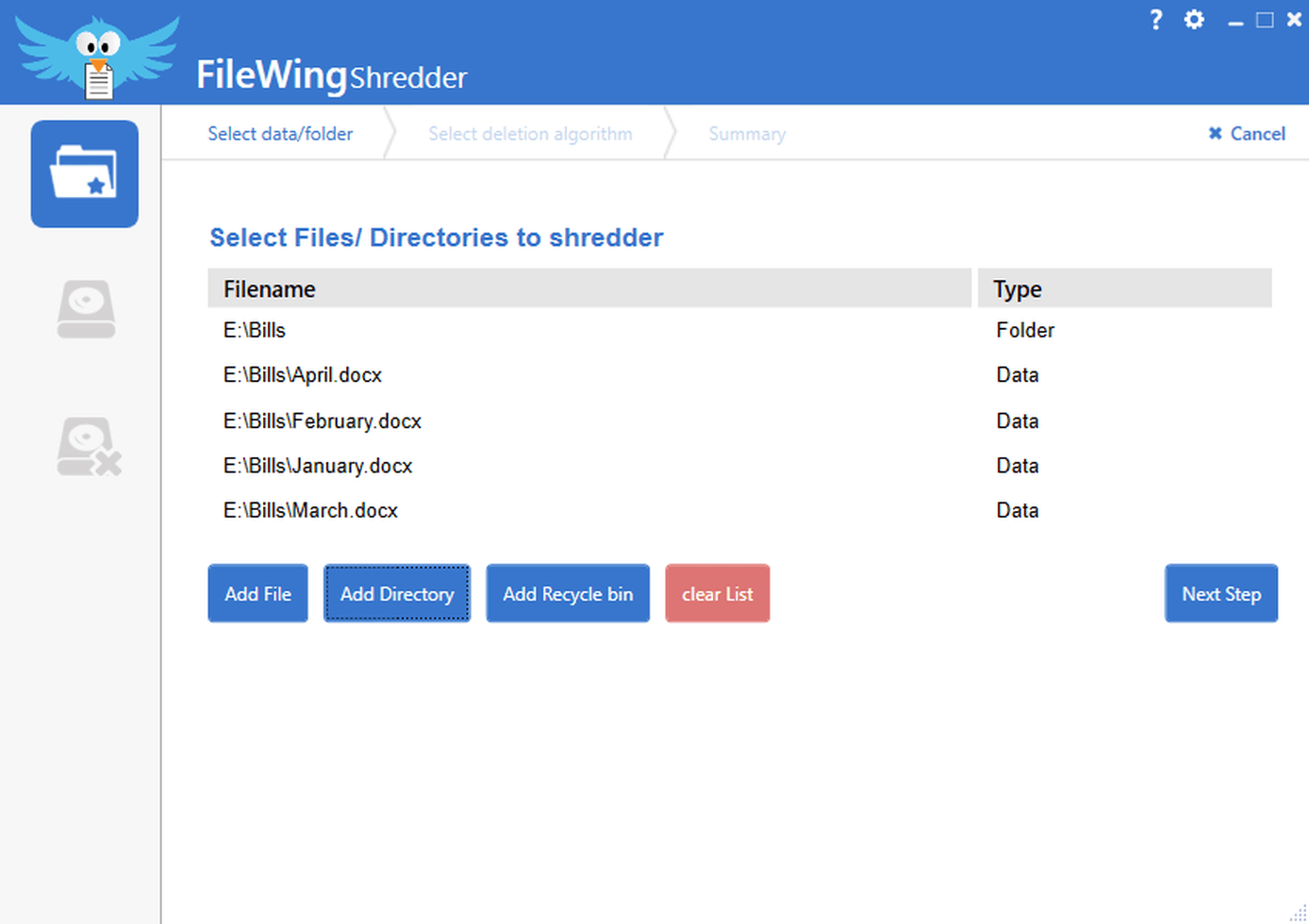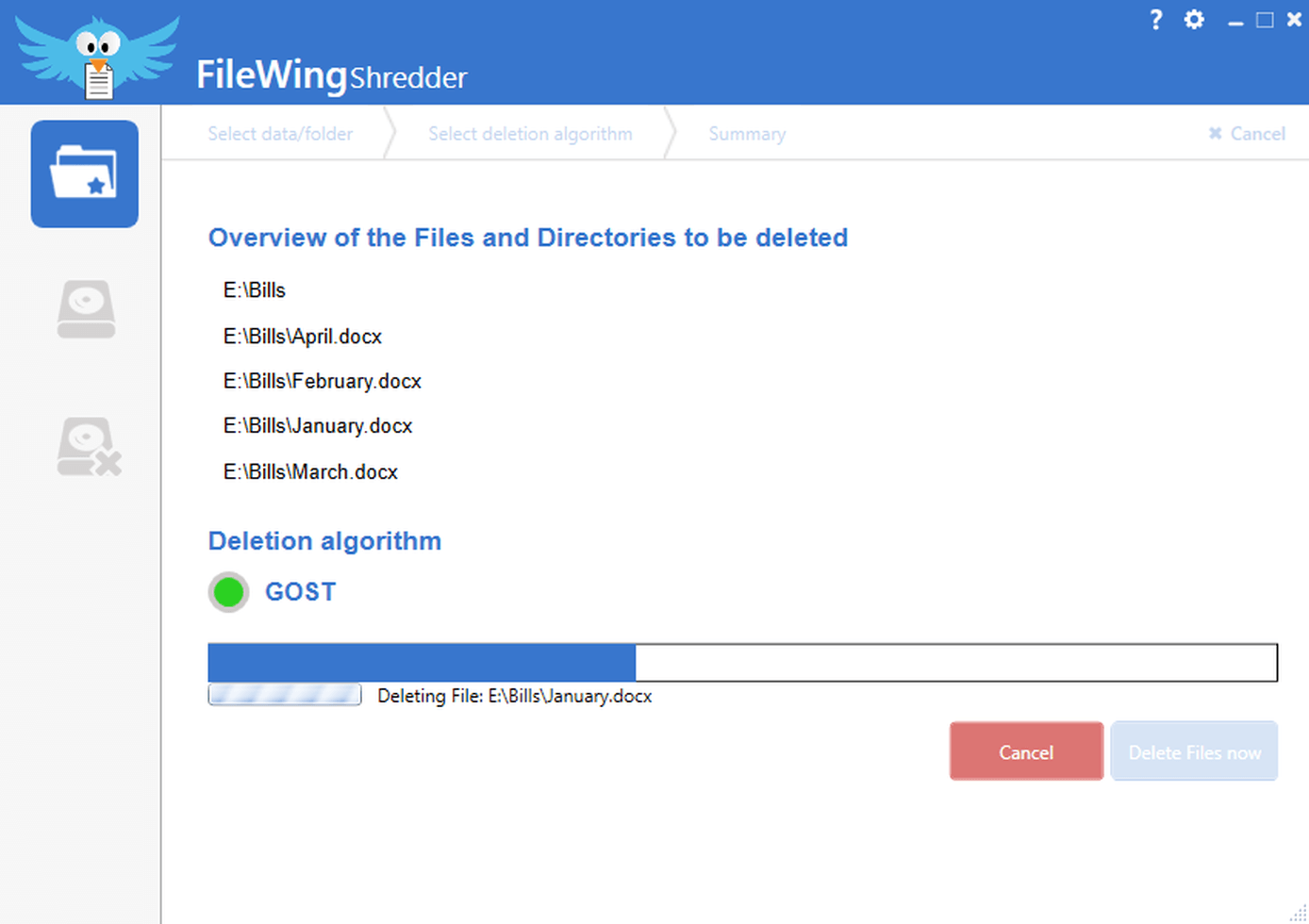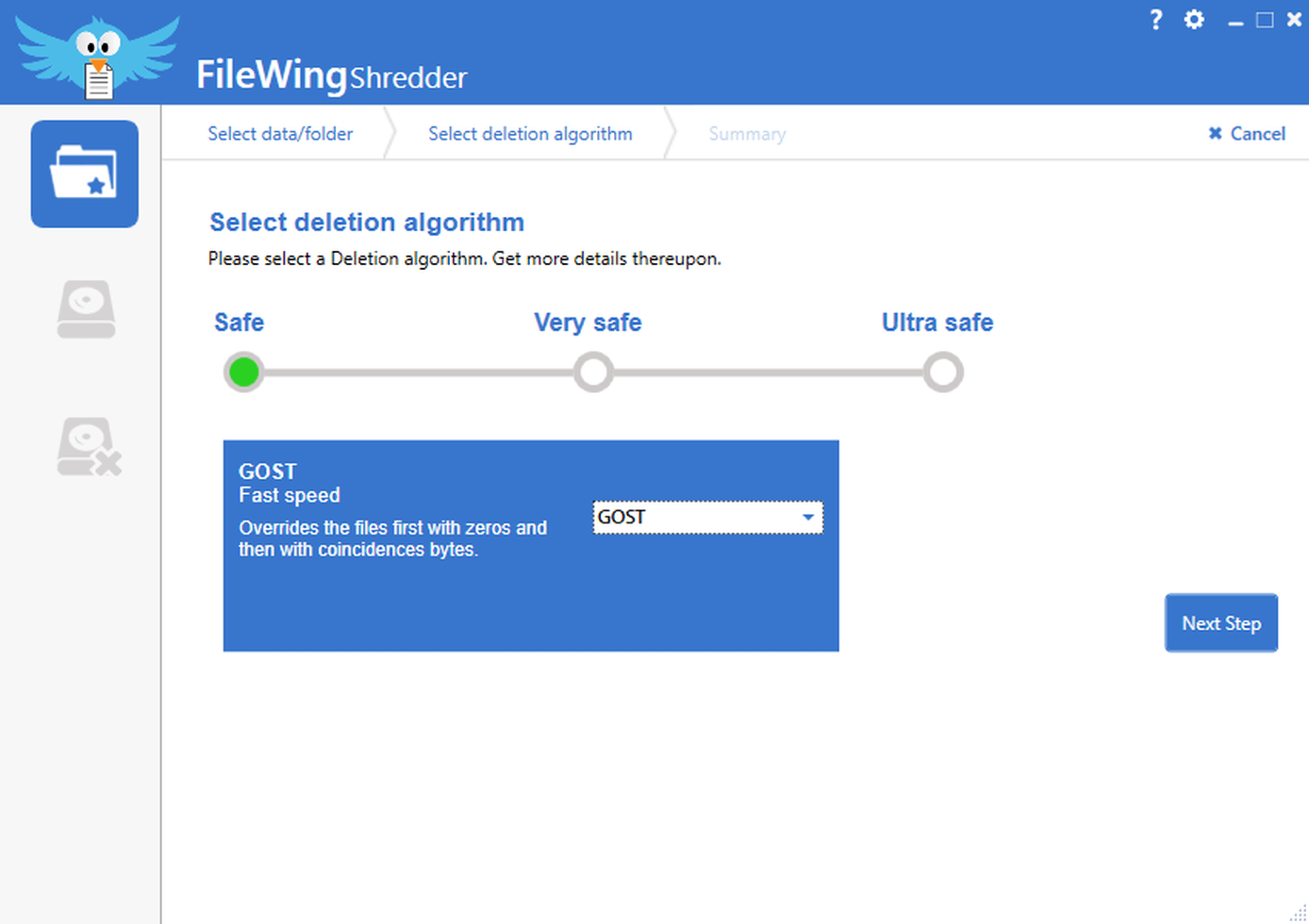 Clear user interface
The respective delete function can be selected in the overview.
FileWingShredder deletes data safely and irretrievably
What is deleted on the computer can be easily recovered with the appropriate tools. Therefore, it is better to delete files with very sensitive contents in such a way that they are destroyed forever - irreversibly. This can be done with FileWing Shredder. Many PC users are always horrified when they are shown how easy it is to recover files once they have been deleted. If files with sensitive content are to be deleted in such a way that no one can ever bring their content back to life, a "shredder" must be used.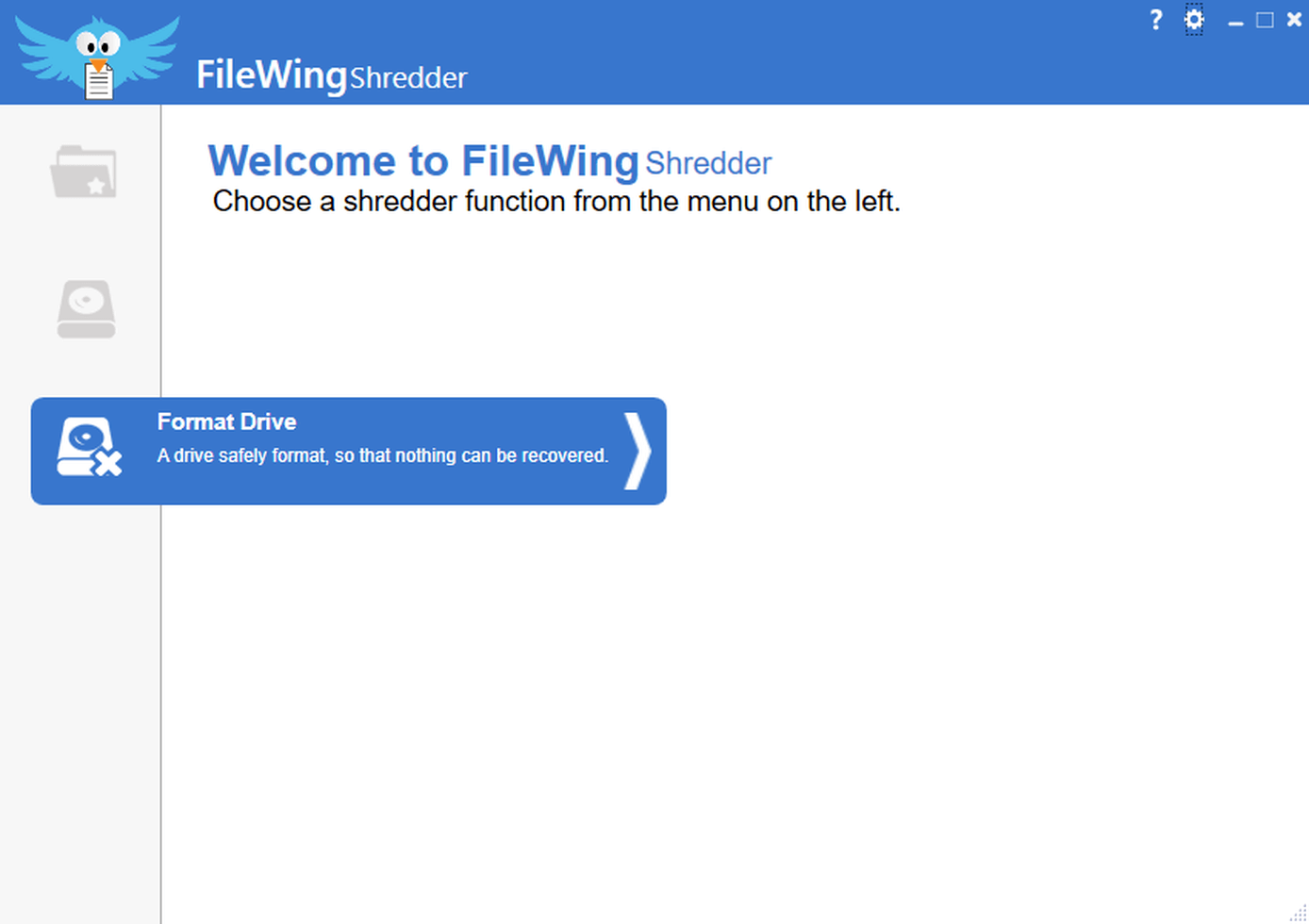 Up to 7 different deletion methods are used
The free FileWing Shredder is able to destroy individual files or directories safely and irretrievably. For this purpose, the files are overwritten several times with random strings before deletion. In this way, the original contents are destroyed once and for all. FileWing Shredder masters no less than seven deletion methods, which overwrite the selected file up to 35 times with different file patterns. At the highest level, it even complies with the security regulations of the American military.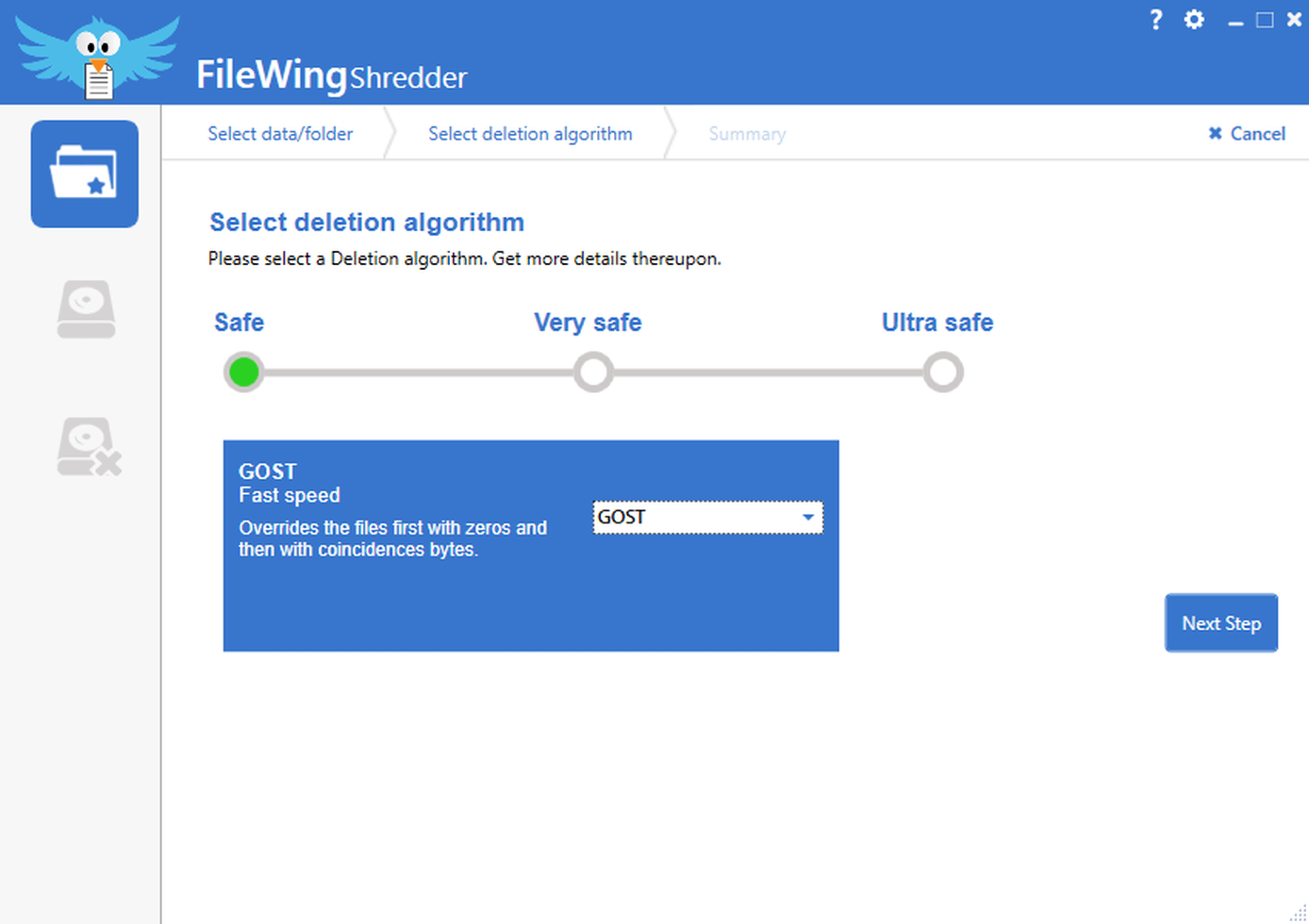 Overwrite free space and format cleanly
FileWing Shredder can safely delete multiple files or multiple directories at once. Besides, the tool offers these two functions: Overwrite free space: The Pro version overwrites all the free space on the hard drive. In this way, all old file remnants that are still on the hard disk are destroyed. Afterwards, it is no longer possible to recover these deleted files. Clean formatting: Sometimes it is not even enough to format the hard drive. Even after that, experts can still restore deleted files from the hard drive. The file deletion methods can now be used in the context of a FileWing formatting to prevent exactly this for the future.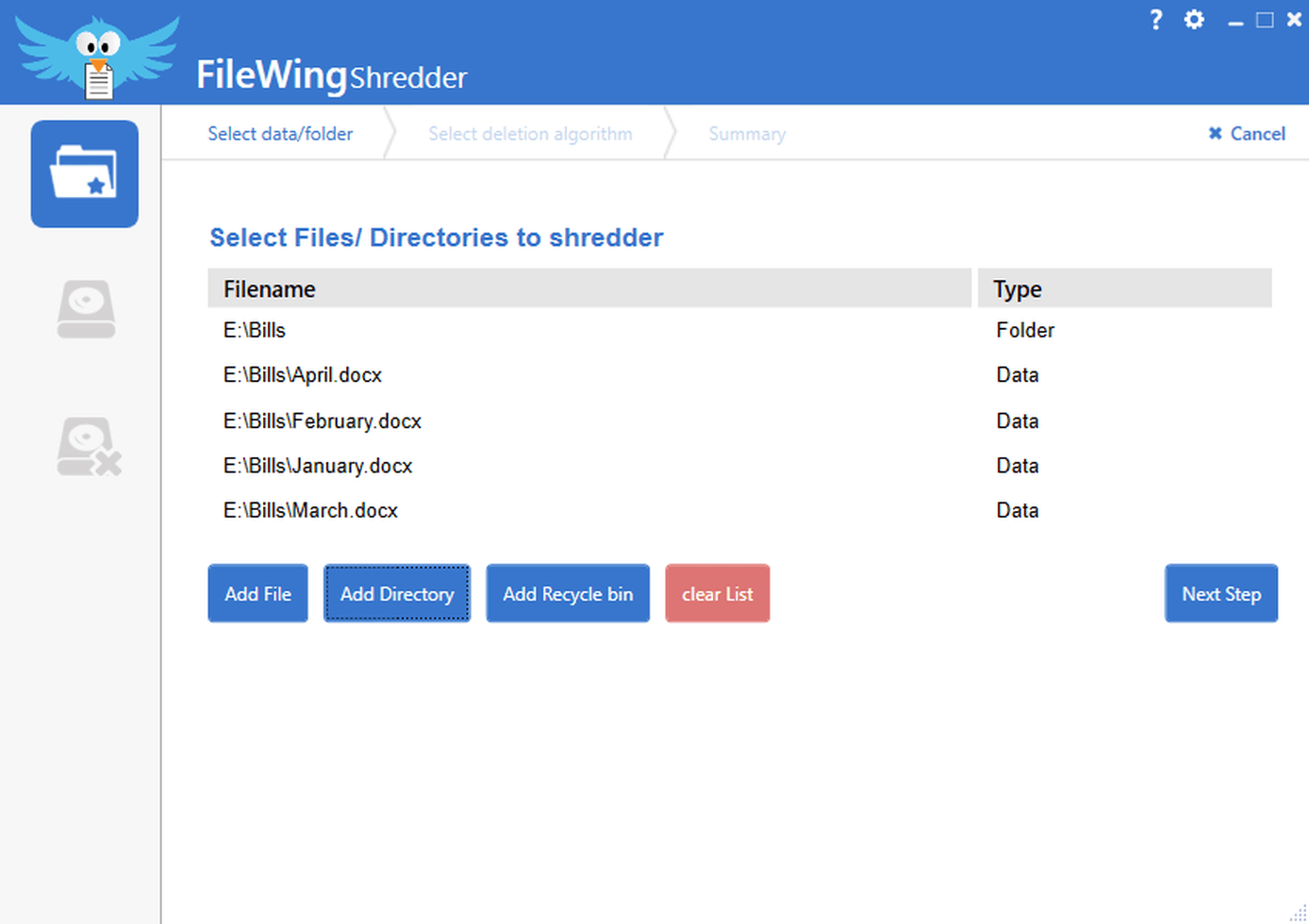 Your advantages in the Plus Version
SecureShredder
Also shreds free space for guaranteed secure data destruction.
Format partitions
Delete entire partitions absolutely safe.
We are happy to help
Free email support.
Updates
6 months free updates & new versions.
Trial Version limitations
Donation screens, basic functionality
What the press thinks of us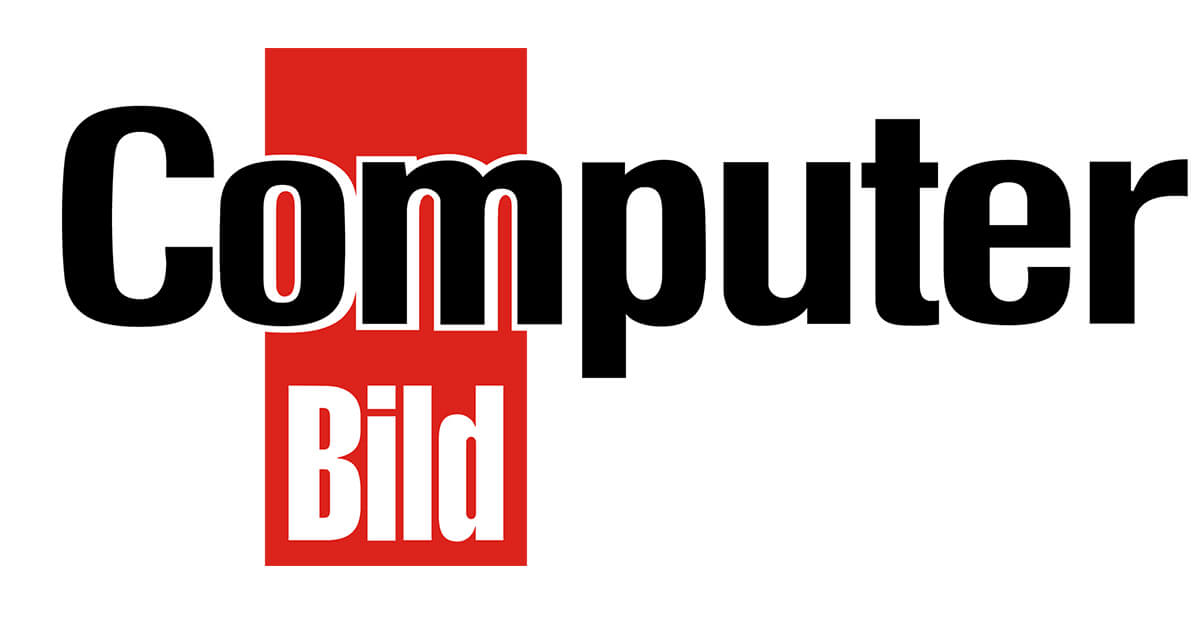 Computer Bild
Depending on the formula, "FileWing Shredder" automatically applies different patterns and repetitions. This way you can be sure that especially confidential data cannot be recovered by anyone.
Computer Bild
Subscribe now
Subscribe to our free newsletter now and benefit from exclusive offer.
We respect your privacy, so we never share your information.
You might like these too
Our Services for you
Try it for free
Safe Shopping
Download now
Free E-Mail Support