About us
Abelssoft is a business unit of Ascora GmbH and is based in northern Germany. We are headquartered in Ganderkesee.

Since 1994 we have been developing and selling software as an Independent Software Vendor (ISV). Our software products have been translated into 14 different languages, and are distributed to end users worldwide.
Business
Abelssoft
Ascora GmbH
Birkenallee 43
D-27777 Ganderkesee

CEO:
Dr. Sven Abels, Dr. Andreas Spiegel
Careers
Current openings at Abelssoft (Ascora GmbH)
Certified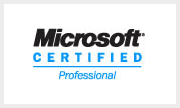 Our developers are highly skilled in the creation of Windows applications. We not only draw upon our deep experience as a company but we also have excellent team members, each of our developers is a "Microsoft Certified Professional".
Awarded Software Development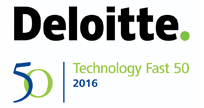 We don't program applications, we develop solutions for real people - and with passion. This attitude has been deeply rooted in our DNA right from the beginning and has influenced our growth significantly. Within just a few years our customer base has grown from a few hundred to more than 8 million customers with 16 languages. For this achievement we have been awarded the renowned Fast 50 Award 2016.