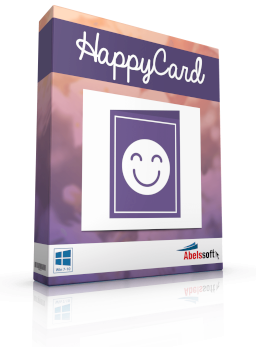 Already 6,251 Downloads
Create Invitation Cards To Keep
Create great invitation cards!
Create without previous knowledge
50 professional templates
29.90 €
Version: 4 (v. 4.0)
---
Windows 10, Windows 8.1, Windows 7
---
Immediate use after purchase
Free Support
Made in Germany
Overview of all functions
Instant Sharing
If you want to send your card quickly to your friends, the most comfortable way to do so is the online view. Simply copy the link and send it to your friends.
Simple Menu Navigation
The navigation in the app is a simple step-by-step-system. You get guided through this easy process and there's no way to do anything wrong.
Creative Design
HappyCard comes with many graphical elements like stamps, banners, forms, etc. Change any of the existing designs or start your own creative card design.
Serial Card Feature
Invitation cards get created once and are made for sending them out to many different guests. With HappyCard the names change according to your list and are correctly exported for every card.
Design Assistant
Even untrained makers will come to great results quickly with the help of the HappyCard design assistant. Very simple, step by step.
Versatile Export Functions
As soon as your masterpiece is done, you can print it out, export it as PDF, JPG, PNG or BMP, or get a link to share via Facebook, Twitter and your other apps.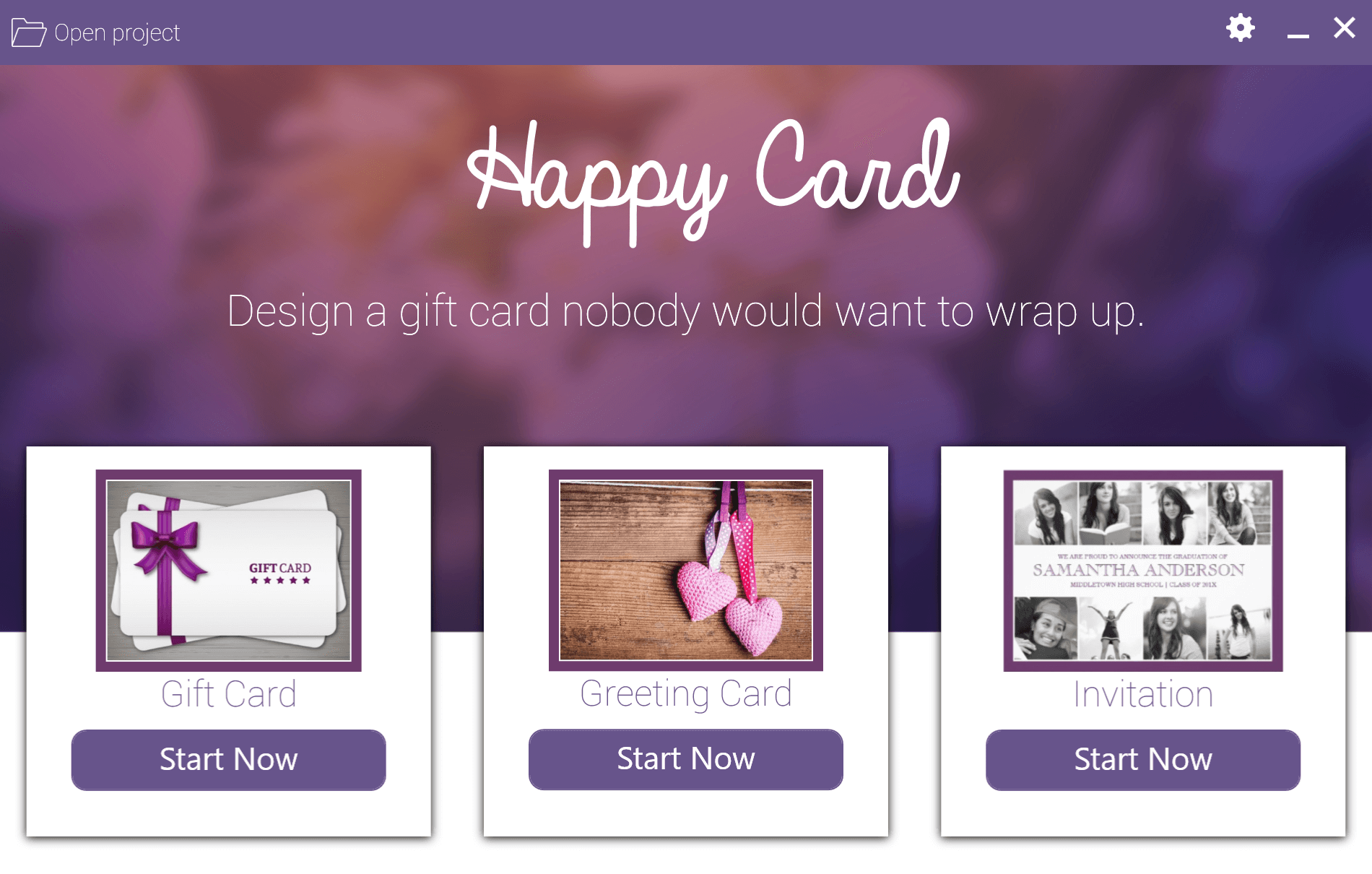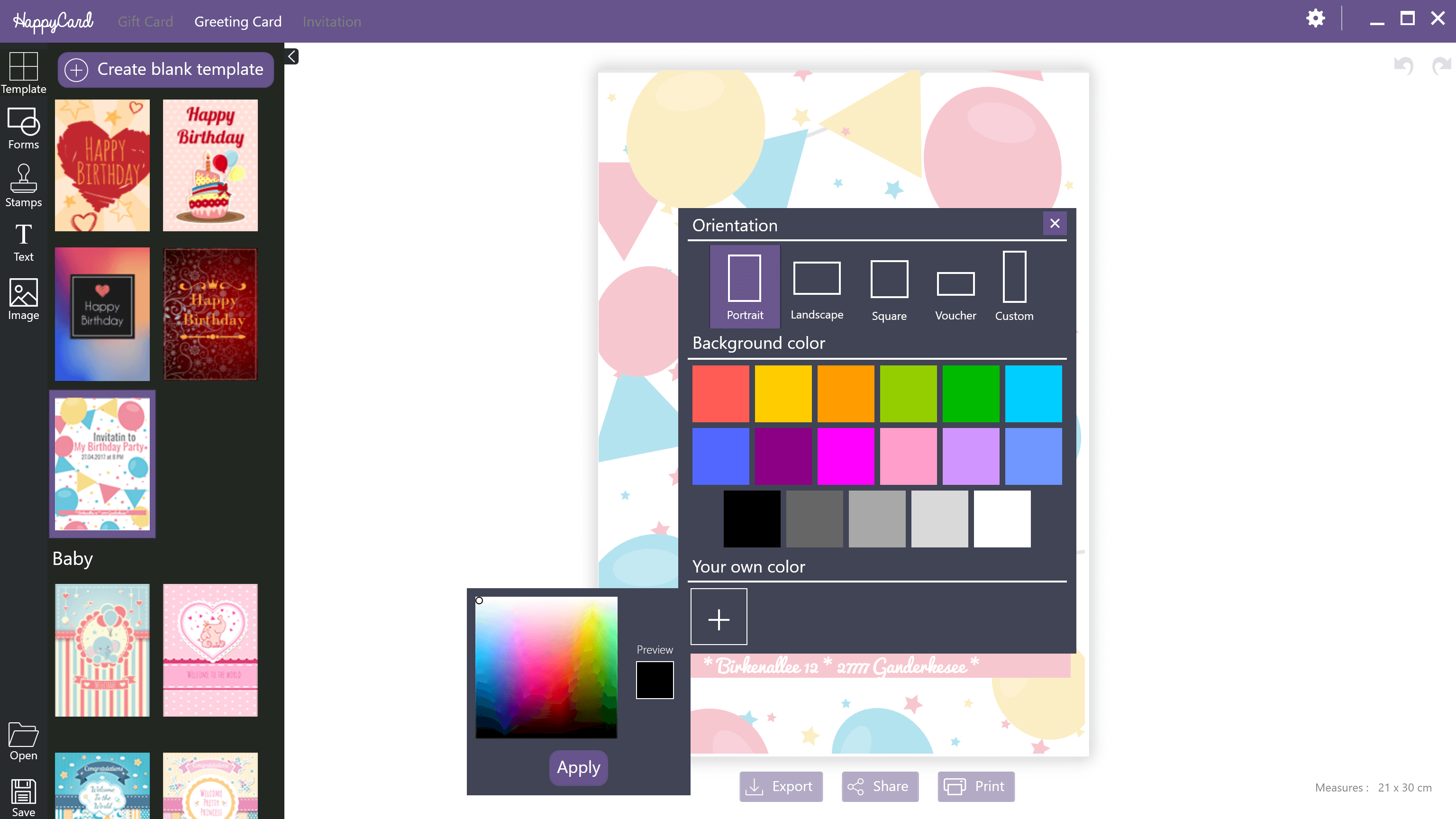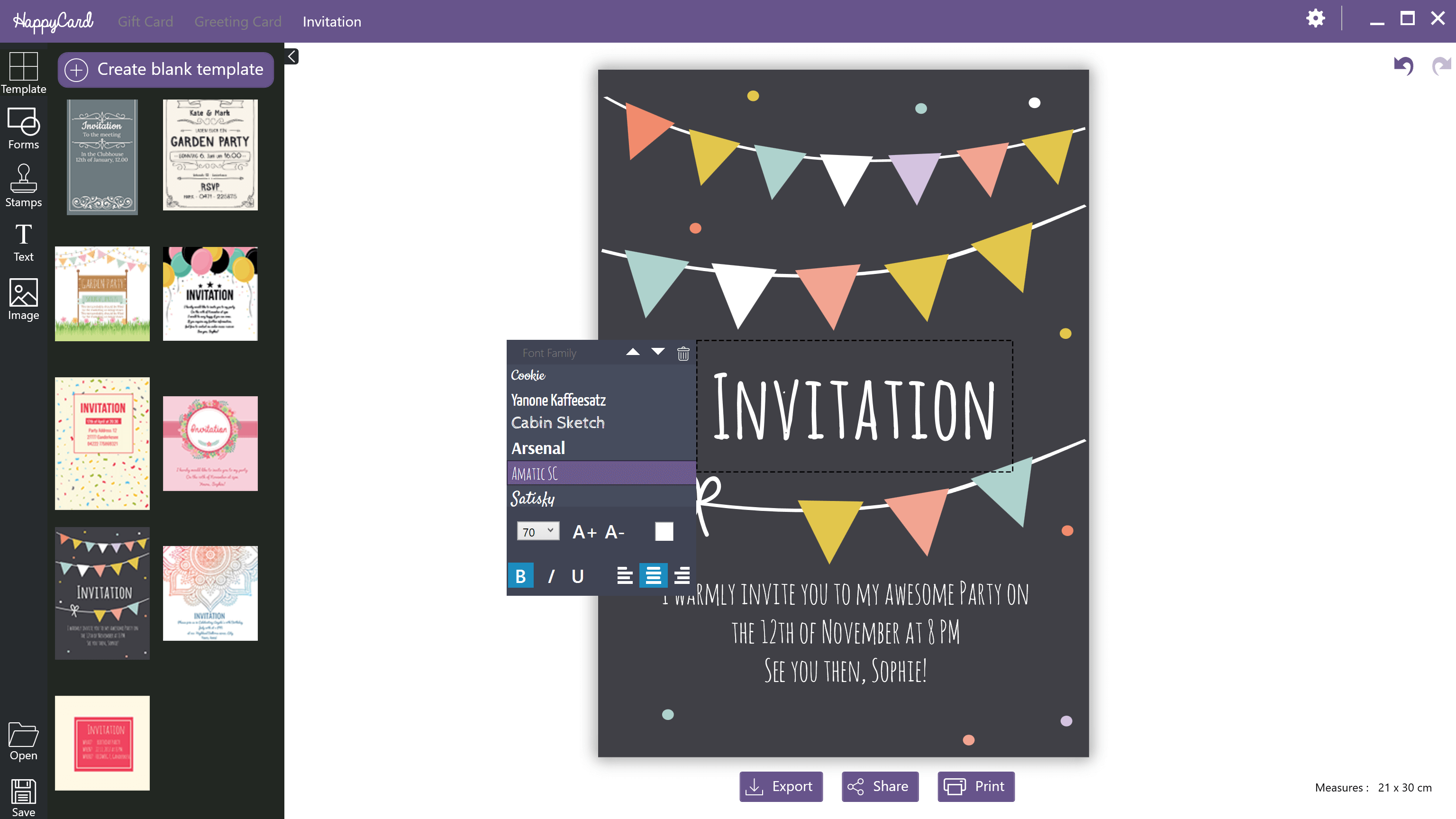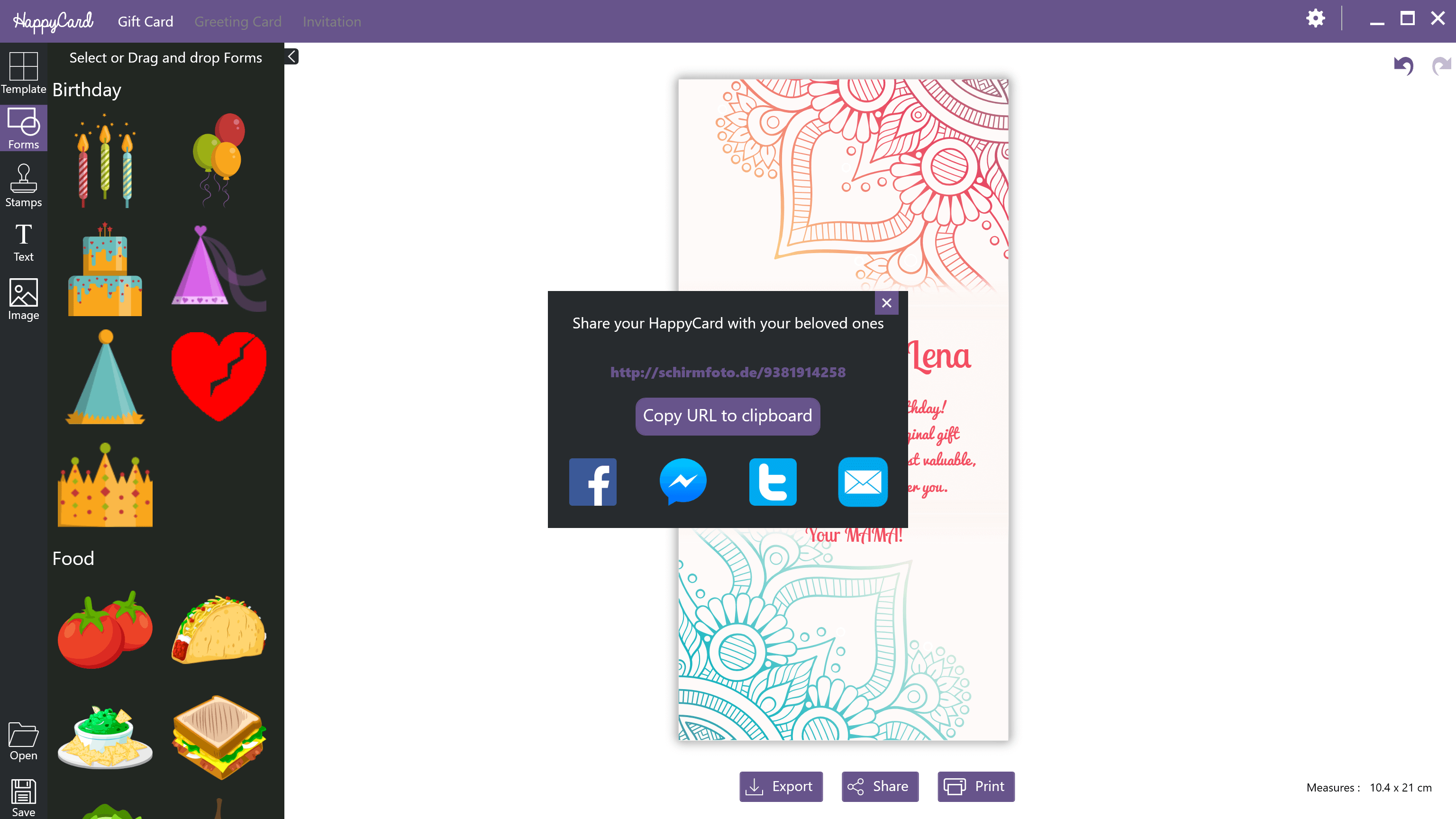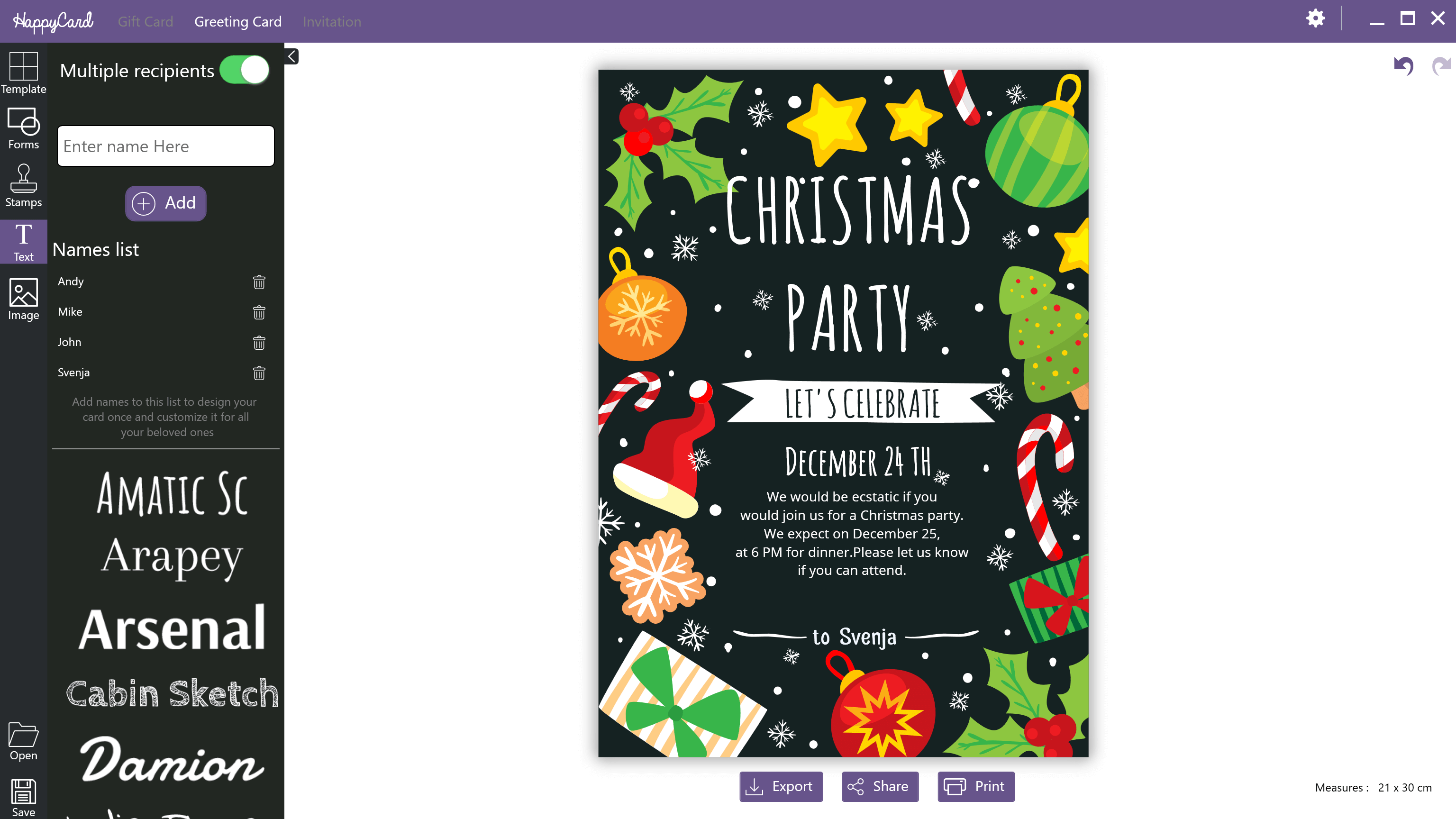 Select card type to design
Choose whether you want to create a gift card, a greeting card or an invitation.
With HappyCard you design cards creatively, easily and quickly
I just need a few greeting cards and those I can do on my own. But how? From now on the point&click design studio happy card helps with that. The Windows-Application takes the user by the hand and allows to create high professional templates without and DTP knowledge immediately. Happy card creates invitation card, greeting cards and coupons. Suitable for every of those three areas, there are 50 appropriate templates available. They can be easily changed to an individual one. They address a lot of standard themes like birthdays, weddings, Christmas, condolence cards, babies and so on.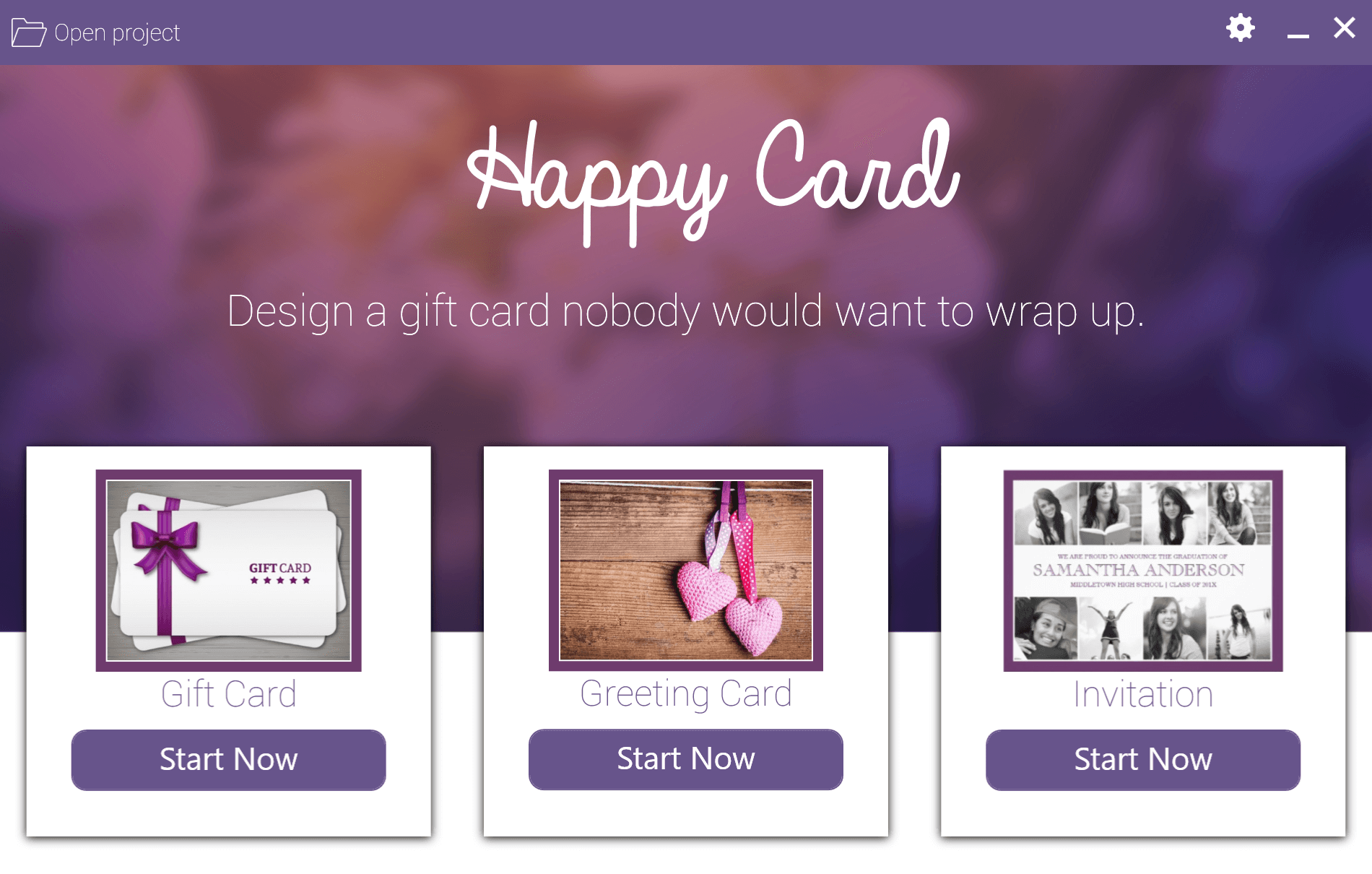 Shapes, stamps, banners and more: HappyCard offers many functions
First, the user chooses whether the new project is a greeting card, an invitation card or a coupon. Afterwards a template can be chosen or a complete white design board to start from scratch. It is possible to create various forms, stamps, banners and clipart's on the design board by just using drag & drop. A big selection is already available in Happy Card, but it is also possible to use own pictures.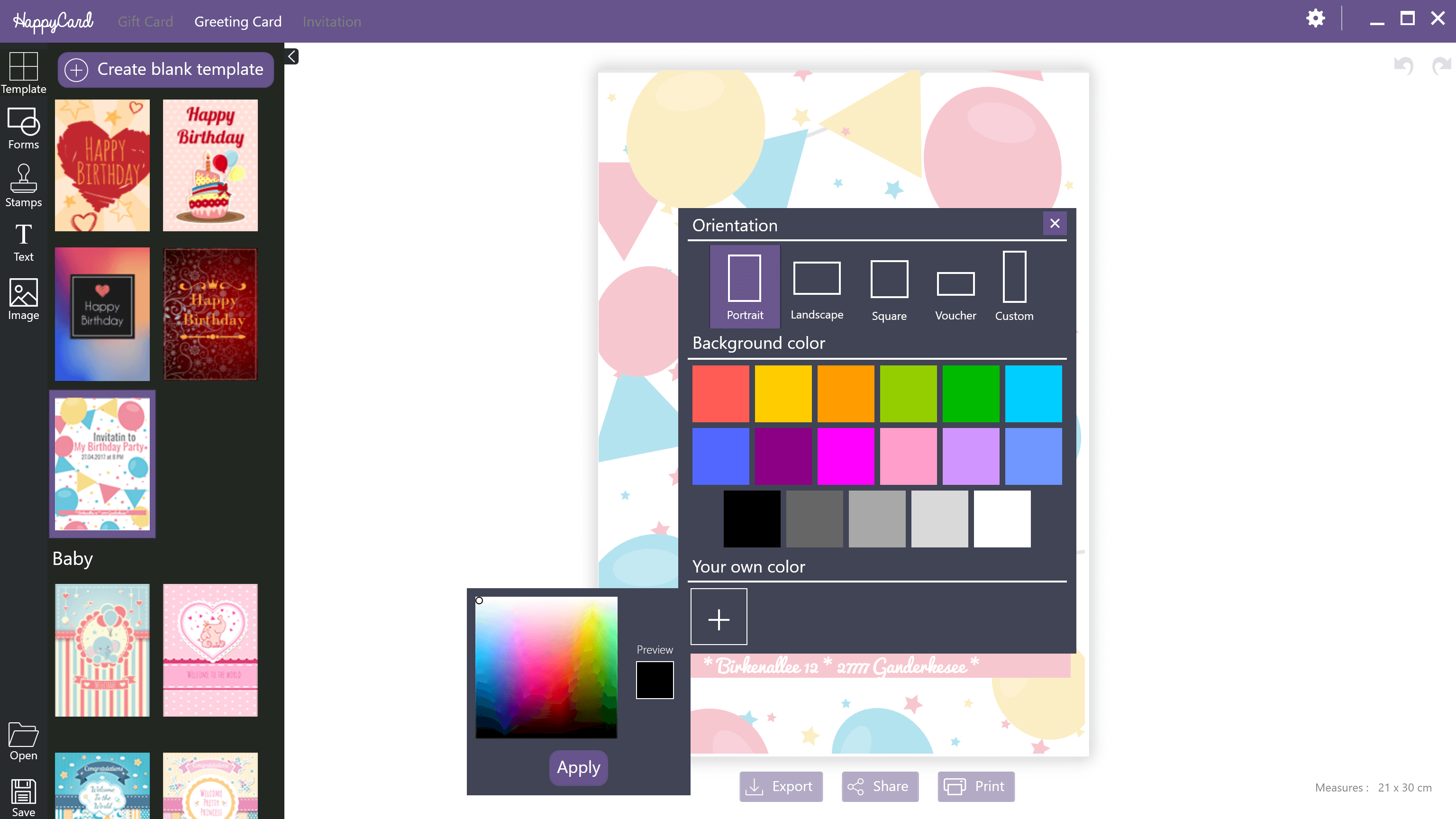 Print out your cards and put them on paper
To make designing a voucher as easy as possible, you can go directly from a lovingly designed template to major providers such as Amazon, Ikea, Media Markt, Douglas, Garten XXL and many more with just one click to get a voucher code. Then simply transfer this code to your personal card - voilà. The finished cards can be printed out and thus easily put on paper.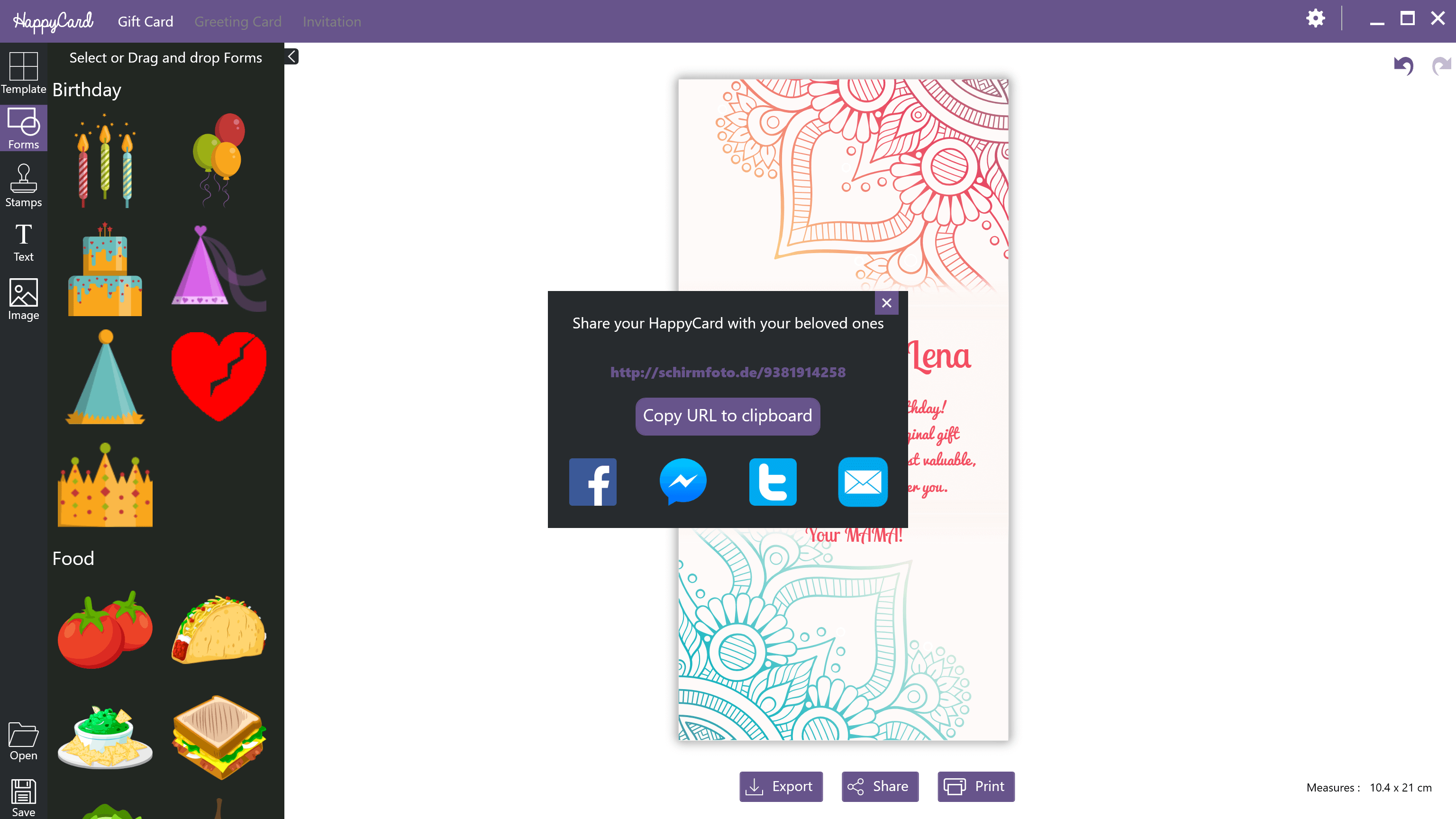 With the serial letter function you can label the cards individually
A mail merge function even helps to label the individual cards individually, which is especially helpful for invitations when you label them with the names of the guests. The cards can also be saved as images (JPG, PNG, PDF, BMP), shared in social media (Facebook, FB-Messenger, Twitter, Mail) or sent as a download link (saved on the Abelssoft server).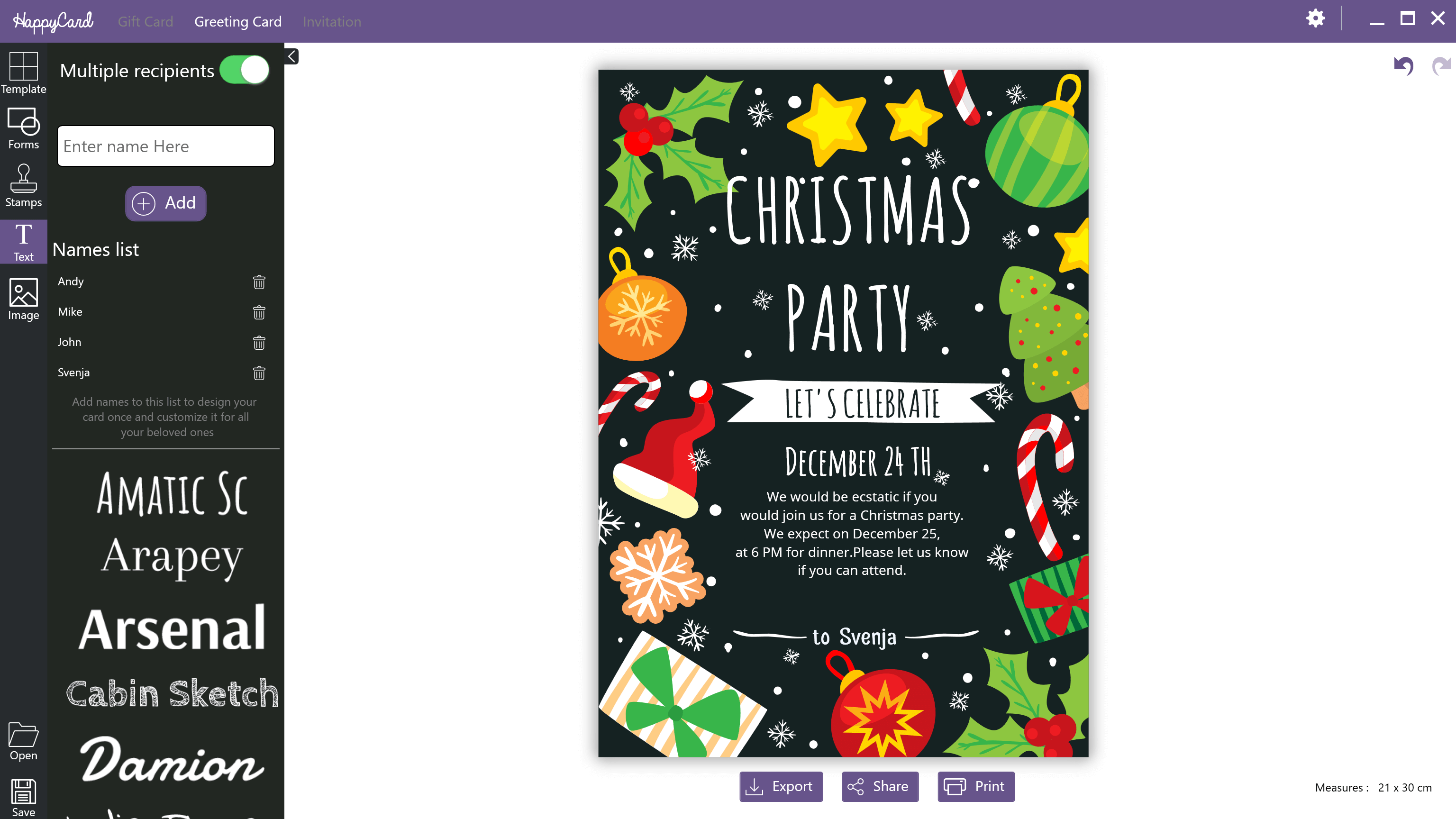 Your advantages in the Full Version
Full Quality
All cards in full quality.
Unlimited usage
Buy it one time and use it forever.
We're there for you
Free email support.
Updates
6 month of free updates & even major version updates.
Trial Version limitations
Cards have a watermark, 30-days of usage, no support included
Subscribe now
Subscribe to our free newsletter now and benefit from exclusive offer.
We respect your privacy, so we never share your information.
You might like these too
Our Services for you
Try it for free
Safe Shopping
Download now
Free E-Mail Support